The G. Atwood Manley Society Achievement Award was created in 1998 by the University to honor a person or persons who demonstrate loyalty and commitment to St. Lawrence through their participation in the Manley Society.
G. Atwood Manley Society 
Acheivement Award Recipients

2021: Nicole M. and David C. Areson  '71
2020: Al '70 & Sue Gemberling '70 Olszewski
2019: Christine L. Koski '79
2018: Lennelle Dougherty McKinnon '58, P'83, '83, '84, GP'15
2017: David W. '78 and Barbara Wiederecht '77, P'15
2015: Robert W. '59 and Doris Kloppenburg Ferry
2014: Paul B. Gilbert '72 and Patricia Romeo-Gilbert '74
2013: Joseph P. Richardson '63
2012: Martha E. '62 and Gregg E. Peterson
2011: Harold S. Johnson '51
2010: Peter E. '58 and Elizabeth Blaisdell Van de Water '60
2009: Donald T. O'Brien '49
2008: Robert W. Lyle '58
2007: Herbert W. '47 and Sylvia A. '47 Watkins
2006: William B. '39 and Amanda J. Leckonby
2005: Albert A. Waters '35
2004: Richard D. Eckardt '29 and Leslie W. Gallt '34
2003: Donald R. Sohn '48
2002: Richard Young '40
2001: Frank P. and Anne C. Piskor
2000: Martin F. Richman '50
1999: Helen Aitchison Ellison '45
1998: Paul F. Jamieson

The 2021 Recipients – Nicole M. and David C. Areson  '71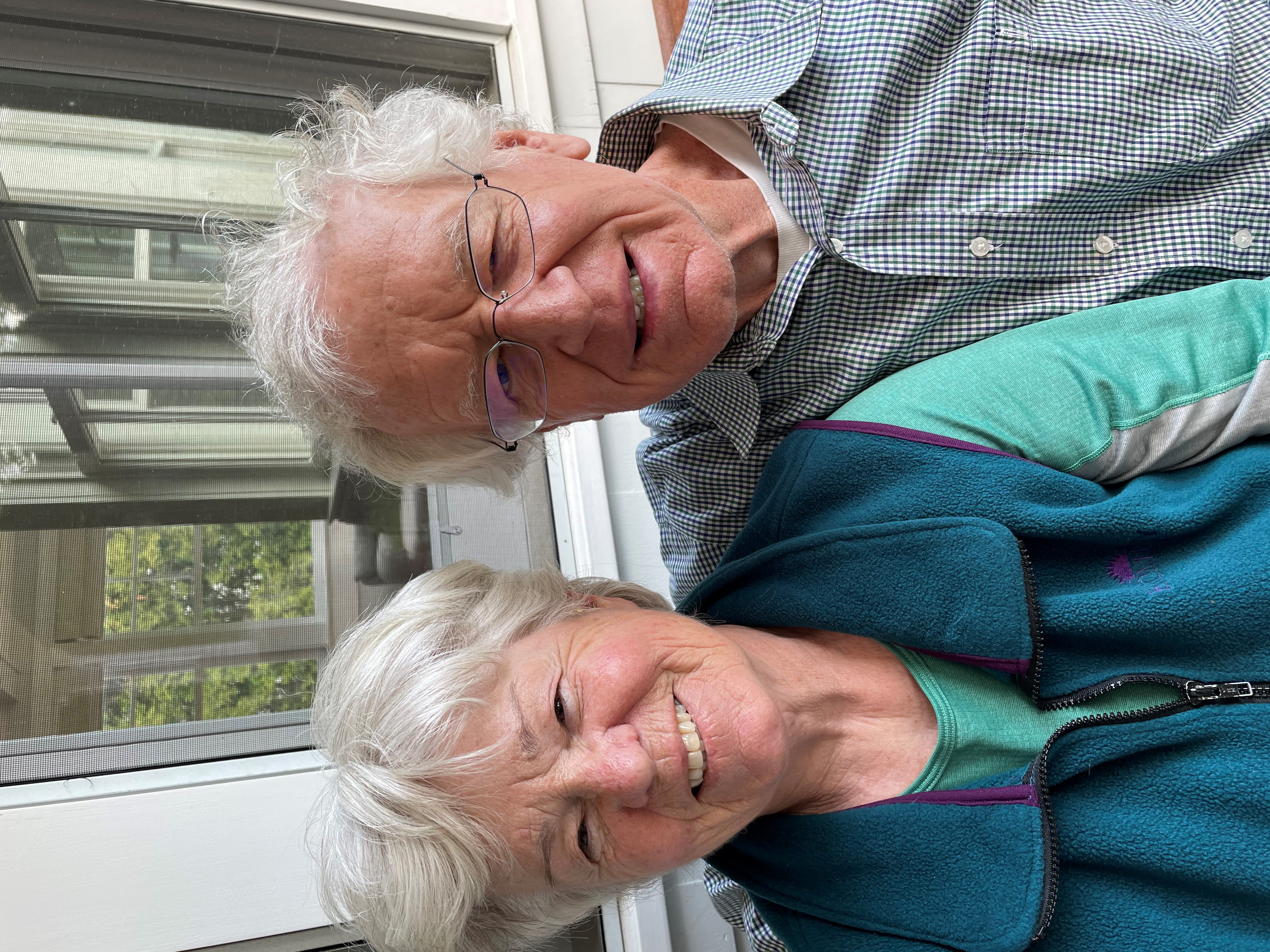 David C. Areson '71 graduated cum laude with a BS in mathematics. At St. Lawrence, he was a member of Pi Mu Epsilon (the mathematics department honorary society) and on the Dean's List. He was active on campus as a member of the French club, dormitory council, outing club, Operation Boomerang (a program to help students present SLU in their hometown schools), Calling All Saints, Alpine skiing, basketball and ski patrol.
David attended the Junior Year Abroad Program in France where he met his wife Nicole Malladot. 
As an alumnus, David has served as Reunion Development Committee co-chair for his 30th, 35th and 40th Reunions and served as Executive Chair in 2008 and 2011. He was Leadership Gifts Committee chair in 2009 and 2010, and also served on the National Major Gift Committee, St Lawrence Fund team and President's Associates Membership Committee. 
David and his wife Nicole are recognized for their generous giving to the University as members of the Cornerstone Society, Laurentian Leadership Society and for establishing the Nicole M. & David C. '71 Areson Endowed Scholarship Fund.
After St. Lawrence, David attended Yale Graduate School where he received a M.A. in Administrative Sciences (now Yale School of Management) and Buffalo Law School where he received a J.D. He also received an LL.M. in Taxation from Georgetown University Law Center.
David began his career as an employee benefits attorney, first with the Internal Revenue Service and then with the law firm Simpson Thacher & Bartlett. In 1984 he joined Towers Perrin as a benefits consultant where he worked until 1987 when he joined Citicorp Investment Management (CIM). CIM was sold in 1998 and the company became Chancellor Capital Management which was acquired by Invesco ten years later. David left Invesco at the end of 2002 and subsequently formed Ironside Capital. 
David was inspired to make an estate gift in support of The Campaign for Every Laurentian and his 50th Reunion. "I was motivated to do this for two reasons: I was grateful that St. Lawrence took a chance on me – I worked hard and learned a lot. I am also grateful I had the opportunity to study abroad in France where I met my wife."
Past Manley Society Award Recipients
2021: David C. '71 and Nicole Areson
2020: Al '70 & Sue Gemberling '70 Olszewski
2019: Christine L. Koski '79
2018: Lennelle Dougherty McKinnon '58, P'83, '83, '84, GP'15
2017: David W. '78 and Barbara Wiederecht '77, P'15
2015: Robert W. '59 and Doris Kloppenburg Ferry
2014: Paul B. Gilbert '72 and Patricia Romeo-Gilbert '74
2013: Joseph P. Richardson '63
2012: Martha E. '62 and Gregg E. Peterson
2011: Harold S. Johnson '51
2010: Peter E. '58 and Elizabeth Blaisdell Van de Water '60
2009: Donald T. O'Brien '49
2008: Robert W. Lyle '58
2007: Herbert W. '47 and Sylvia A. '47 Watkins
2006: William B. '39 and Amanda J. Leckonby
2005: Albert A. Waters '35
2004: Richard D. Eckardt '29 and Leslie W. Gallt '34
2003: Donald R. Sohn '48
2002: Richard Young '40
2001: Frank P. and Anne C. Piskor
2000: Martin F. Richman '50
1999: Helen Aitchison Ellison '45
1998: Paul F. Jamieson