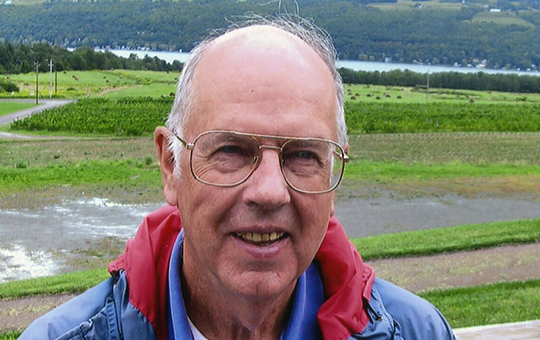 Robert V. Lyle graduated from
St. Lawrence University in 1958 with a Bachelor of Science degree in Mathematics and has remained close to the University ever since. As a student he was a member of Phi Sigma Kappa and was tapped for the honorary Omicron Delta Kappa. He was president of the Interfraternity Council, a member of the Student Judiciary Board, a class officer, played intramural sports, and served on many student life committees.
Reflecting on these experiences, Bob says:
"The University offered an academic experience in a very friendly, community-based environment. For me, this background was instrumental in realizing an interesting business career and active participation in many community activities throughout my life. I believe that a St. Lawrence education today still offers this - and, in fact, so much more."
As an alumnus, he continues to serve the Laurentian community through membership on the Alumni Executive Council, Reunion Development Committees, President's Associates Membership Committee, and the Committee on Planned Giving, to name only a few. He chaired his 50th Reunion Planned Giving Committee and has volunteered as an alumni admissions counselor. More than anything, he expresses his devotion to the continued development of academic opportunities for Laurentians.
Bob maintains a long-standing interest in study abroad and the importance of international experiences for both faculty and students. Having both lived abroad and traveled extensively throughout his career, he understands first-hand the value of international programming. Bob remarks, "I firmly believe in the importance of international exposure for our young people." By designating St. Lawrence as a beneficiary of his IRA, he will establish a Faculty Fund for International Studies that will support international professional development for St. Lawrence faculty. With his gift, Bob has created a legacy and helped to strengthen international education programs for years to come.