Making a legacy gift to St. Lawrence that honors a beloved sister and the whole Laurentian family.
St. Lawrence has given so much to me. It's the basis of my further adult education and it was a springboard for who I am now."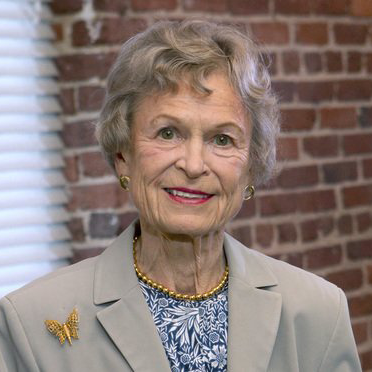 That's the Honorable Dorothy Toth Beasley '59 and her statement reflects an examined life, rich with experience. She put her studies first—something she recommends to all current and future students—but, while studying history, she found time to do seemingly everything else: a class officer in Thelmo, a sister of Alpha Delta Pi, a member of the women's basketball team and the Outdoor Club, a skater and a skier, a cheerleader for the men's football and basketball teams, a sponsor in the ROTC program, and an inductee into Mortarboard and Omicron Delta Kappa. 
After graduating from St. Lawrence she held positions at the U.S. Department of State, a Congressional office and with the Urban Land Institute. She then attended law school at the American University Washington College of Law. After law school, she clerked for the Circuit Court of Arlington and then began her law practice at a law firm in Arlington.  In December 1967 she moved to Atlanta where she first worked at a labor law firm, then as an Assistant Attorney General in the Georgia Attorney General's office, followed by posts as an Assistant U.S. Attorney, Judge of the State Court of Fulton County, Georgia, and Judge of the Court of Appeals of Georgia. After leaving the Court, she became a mediator and arbitrator before retiring.
Throughout her distinguished career, Beasley has remained committed to St. Lawrence and the University recognized her with an Alumni Citation in 1981 and an honorary degree in 1997.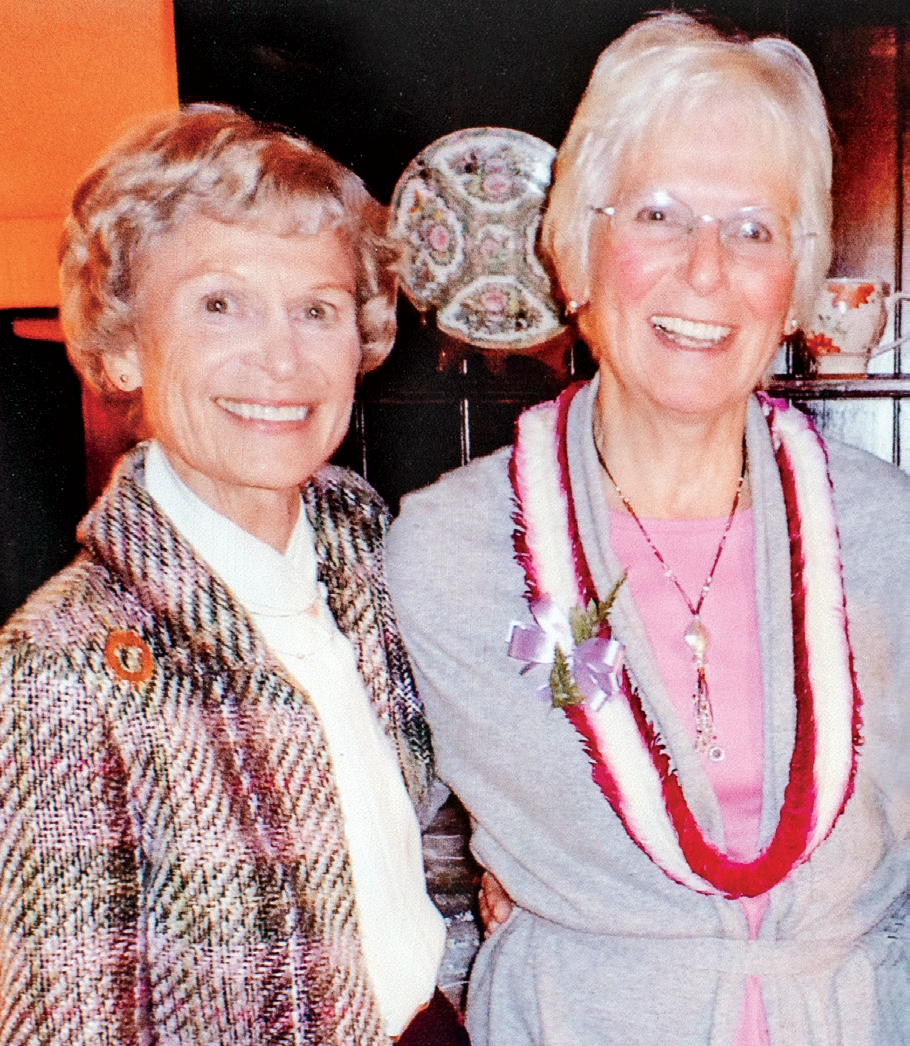 Dorothy Toth Beasley '59 (left) and Virginia Toth Palmer '61
Her accomplishments are the result of a deeply personal perspective, shaped in part by her sister, Virginia Toth Palmer '61.
"Virginia helped me a lot at St. Lawrence," Beasley says. "Our time together in college brought us closer. I remember her going through rush, when we weren't supposed to talk with each other. She made me a birthday cake and left it on the doorstep of the sorority. Having my sister on campus with me was very, very meaningful."
After her sister's passing last year, Beasley wanted to honor her.
"Virginia was a terrific person," she says, "and she loved St. Lawrence, too. I know she would join me in supporting the University."
A Legacy that Makes an Immediate and Meaningful Impact 
Beasley decided to give appreciated assets today rather than wait for the gift to come through her estate for several reasons. She will see the Dorothy Toth Beasley '59 and Virginia Toth Palmer '61 Endowed Fund for Public Health established immediately and know her major gift will support experiential learning at St. Lawrence. 
This financial assistance will make it possible for more students to travel off-campus and secure internships, fellowships, and research opportunities, as well as attend academic and professional conferences. The gift also supports campus and community-based, public-health campaigns and research presentations. Beasley is focusing on public health for several reasons.
"The needs for health knowledge, healthcare, and action—the hard work of mobilizing teams of nurses, physicians, technicians, and equipment, diagnosing diseases, and treating the sick around the world today—those needs are enormous and getting bigger."
Another factor that influenced Beasley: St. Lawrence is expanding the public health program right now to offer a major in this field that is also firmly rooted in the liberal arts. 
"I want to support that," she says, "because these new programs need a lot of help to get off the ground. I also know the importance of scholarships and helping students who need the financial aid."
Here, too, Beasley sees Laurentians and the University as family. 
"I want St. Lawrence students to be encouraged and helped along because we need them. If we don't help educate future generations we're going to lose their talents."
She shared her thoughts for Laurentians considering making their own gifts to the University: "Pick an area that you're interested in," she says. "For me, it was public health. For you, it could be business, technology, the sciences. Whatever it is that you care for, talk with University Advancement and help fund the priorities in that area. But pick something, focus on some part of St. Lawrence and put your heart there."
She adds that Laurentians know the value of this campus.
"I like our small, liberal arts college. I think it really gives you more opportunities because, here, you're one of just a couple thousand instead of tens of thousands. We know what this place can do. I know what it did for me and my sister Virginia. We are all part of the family of St. Lawrence, and you want to take care of your family."  
For more information about making an estate commitment or perhaps joining Dorothy and making an immediate tax-wise gift, contact the St. Lawrence Director of Planned Gifts Kurt Terrell at (315) 229-5026 or kterrell@stlawu.edu.
Past Manley Society Award Recipients
2019: Christine L. Koski '79
2018: Lennelle Dougherty McKinnon '58, P'83, '83, '84, GP'15
2017: David W. '78 and Barbara Wiederecht '77, P'15
2015: Robert W. '59 and Doris Kloppenburg Ferry
2014: Paul B. Gilbert '72 and Patricia Romeo-Gilbert '74
2013: Joseph P. Richardson '63
2012: Martha E. '62 and Gregg E. Peterson
2011: Harold S. Johnson '51
2010: Peter E. '58 and Elizabeth Blaisdell Van de Water '60
2009: Donald T. O'Brien '49
2008: Robert W. Lyle '58
2007: Herbert W. '47 and Sylvia A. '47 Watkins
2006: William B. '39 and Amanda J. Leckonby
2005: Albert A. Waters '35
2004: Richard D. Eckardt '29 and Leslie W. Gallt '34
2003: Donald R. Sohn '48
2002: Richard Young '40
2001: Frank P. and Anne C. Piskor
2000: Martin F. Richman '50
1999: Helen Aitchison Ellison '45
1998: Paul F. Jamieson