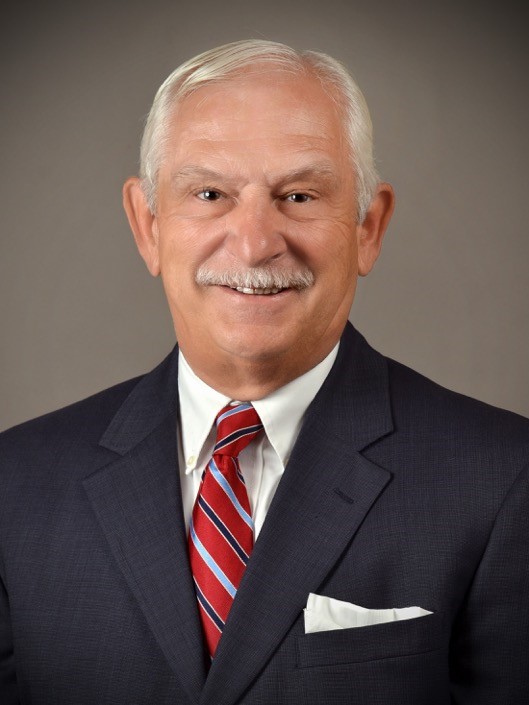 Pete Ticconi '69 did not have an inkling of the influence that St. Lawrence University was to have upon his life, and certainly he had no idea that he would one day work at his alma mater. A Syracuse native, he graduated from Westhill High School and eight members of his class went on to St. Lawrence.  Pete took a post-grad year at Mt. Hermon and played football on an undefeated team.  He chose to attend St. Lawrence, as several other classmates had done the previous year.  
A two-sport athlete playing football and baseball with a major in physical education, Pete thought his future was in coaching.  However, as he started connecting with people on campus, the faculty and fellow students, he noted that St. Lawrence would be an easy environment in which to live.  After serving in the Army to satisfy his ROTC obligation, he returned to work in the Alumni office and continued his St. Lawrence education, acquiring a graduate degree in higher education administration.  
Pete's professors and coaches noticed his abilities to form and nurture professional relationships and helped him further develop these skills.  He says these skills determined his long and successful career as a development officer and charitable gift planner for Mt. Hermon, St. Lawrence, Williams, Johns Hopkins, and Georgia Tech, where he retired in 2015.  About his career raising capital funds, he says, "It's working with people and respecting them for who they are, and then helping them be part of a mission—something bigger than themselves."
He adds that this is one reason he's included St. Lawrence in his estate plans. 
"The education we received depended on the philanthropy of alumni that graduated before us," Pete says. "And so, it's something of a rite of passage to give back as you're able….  It becomes a part of who you are and giving does make you feel good. It makes you feel like you're more a part of the cause, and having an impact."
Pete always knew he wanted to do something for St. Lawrence, it was just a matter of when.  With his 50th Reunion approaching, it got him thinking this was the time to do something.  Pete noted that he studied one summer in Spain at the University of Madrid between his sophomore and junior year. It gave him exposure to the world and he gained a global perspective. "You get in touch with who you are, your opportunities, and your responsibilities.  Having received financial assistance, it was a logical way to help others by offering them a little assistance."
Recently, Pete made a gift to mark his 50th Class Reunion coming up this June. He used his IRA to make a "charitable rollover" establishing an international travel fund in memory of his mom and dad, Marjorie and Peter Ticconi. This fund will help St. Lawrence students studying and conducting research overseas. This gift, as a part of the Class of 1969 Reunion Gift, is also included in The Campaign for Every Laurentian. 
"My 50th Reunion is a momentous, benchmark occasion, and I owe a lot to St. Lawrence for giving me the benefit of a career, a work life to live, and a way to help others make a difference." As Pete says, "This is my time to do something meaningful for St. Lawrence."