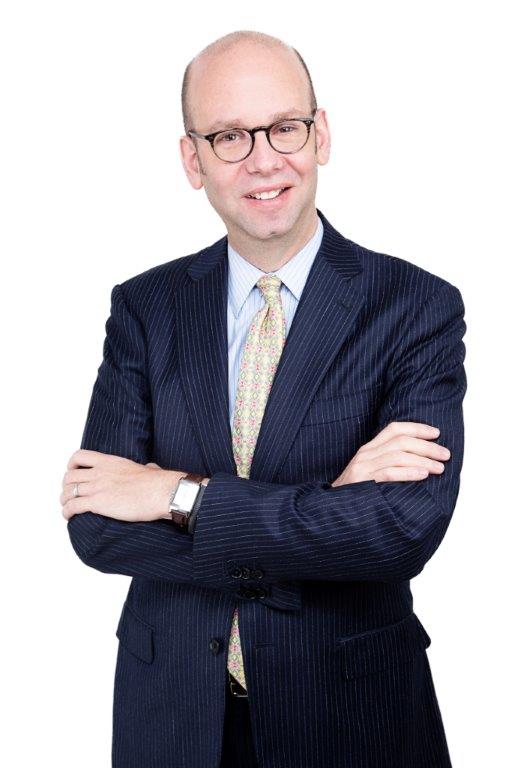 Todd Haskell '90 has consistently supported St. Lawrence University each year as an annual fund donor and a volunteer. As a student, he was a member of Phi Kappa Sigma, president of Thelmo, and a Dana Scholar. As an alumnus, he has served on the Alumni Executive Council, volunteered for Admissions and Career Services, and been a member of his Reunion development and planning committees. Todd has also joined in the Laurentian in Residence program and at career networking events in New York City, where he lives with his wife, Angela. Recently, Todd has become a member of the Major and Planned Gifts Campaign committee.
He knows what it means to be a Laurentian for Life, as he has benefitted from the nationally recognized St. Lawrence alumni network in his own career. He began his career at The New York Times via an internship with John Loughlin '79, facilitated by former trustee Midge Longley '47. He has since worked with St. Lawrence alums at The Times, Meredith Corporation, and now as SVP/Chief Revenue Officer at Hearst Magazines Digital Media. As a result, he felt compelled to pay-it-forward by mentoring and providing internships to current students, and last year, establishing the Todd R. Haskell '90 Scholarship to be funded from his and Angela's estates. This planned gift that designates St. Lawrence will receive 15% of their assets upon their deaths, is a signal of their confidence in the University. 
The scholarship will support sophomores or juniors who develop as leaders through their St. Lawrence experience, much like Todd did. Todd and Angela approached their philanthropy in a creative way by establishing a family foundation to "support and advance philanthropic initiatives…including Todd's alma mater, St. Lawrence University." 
It's their intent to have the scholarship created through a lump sum distribution either from their foundation or their estate with a minimum bequest of $100,000. 
In addition to this wonderful beneficiary designation gift, Todd and Angela recently committed to an outright gift of another $100,000 for endowment and the St. Lawrence Fund. Todd hopes that through his multi-tiered support through a planned gift, a major gift, ongoing annual fund support, and leadership volunteer roles, he can inspire other Laurentians to join him in ensuring the University continues to thrive as a "Candle in the Wilderness" for years to come.